By connecting to the real world of students' lives, authentic learning enables students to become lifelong learners who contribute to society and the wider world as active and discerning citizens. Authentic learning is central to our work as Catholic educators because it promotes the continual growth and wellbeing of the whole person — spiritually, intellectually, emotionally, socially and physically.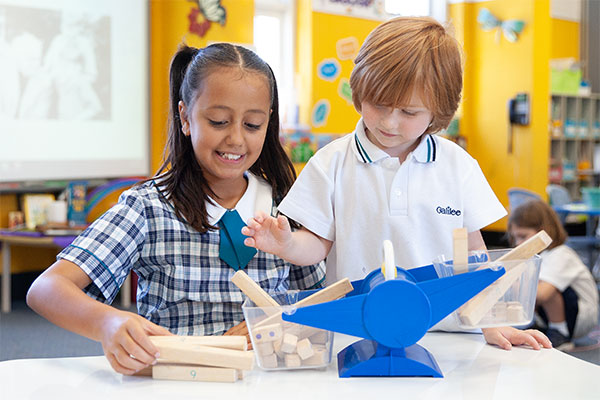 Galilee Catholic Primary School Bondi strives for exceptional learning and teaching while empowering students to become loving and responsible citizens. At Galilee, our strength is in our community. We 'Rise to the Challenge' and instill a sense of equity and respect within our learners.
Galilee is a place where curiosity, imagination and love of learning are treasured. We know schools should be places of wonder, exploration and endless possibilities. Our school is full of great teachers working together to meet your child's needs in spaces that are designed for contemporary learning.
Every child is different and so is his or her learning journey. Teamwork between our school and families, expert staff, state-of-the-art technology, well-designed facilities, and a can-do attitude help us to meet your child's needs better. Our school is a community of learners, thinkers and achievers, where we 'Rise to the Challenge.' Galilee is a safe and inclusive space for a children.